iSQUARE is a leading IT Service Provider organization that offers powerful process-driven, high quality, cost-effective solutions to its esteemed customers. We focus on building long lasting relationships to achieve execution excellence. Our in-depth understanding of business processes across a number of domains coupled with a range of cutting-edge technology skills help us to provide software services.
iSQUARE Technologies is a global technology consulting and services company committed to delivering the highest value to its customers.
iSQUARE Technologies is a global IT solutions and technology consulting services company.We are committed to providing our clients with powerful, elegant offerings to help solve the problems they run into every day.
We offer a full range of business consulting and application development and integration services that help businesses and organizations run more efficiently and profitably.
iSQUARE has a proven track record of delivering high-value, industry-specific IT solutions that address the business needs and challenges of clients ranging from small-to mid-sized companies to some of the world's largest multinational corporations.
iSQUARE is specializing in custom software development, systems integration, Technology Consultancy and Software Testing Services.
iSquare Technologies highly trained technology consultants serve as your experts to help complete important technology projects and to provide escalation assistance across a broad range of technologies.
Our experienced consultants will work with you to match our extensive suite of products and services to the unique challenges and hurdles of your business to improve workflow, automate processes, manage your data, and enhance the value of your technology investments.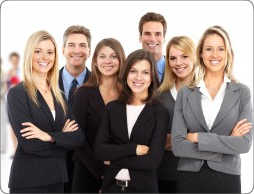 iSQUARE Technologies is a fast-growing technology consulting company focused on delivering innovative products and services that save time and money, increase quality, and reduce risk.
Read More >